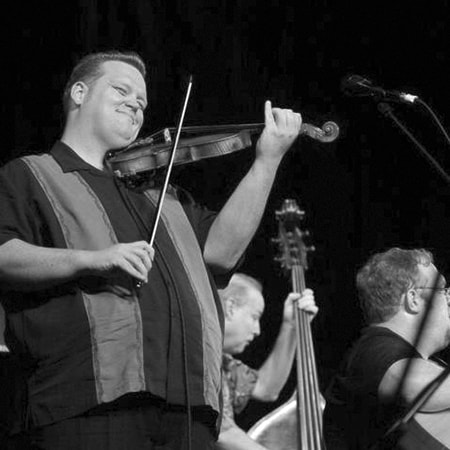 Aaron has played onstage or recorded with:
Mark Chesnutt, Pam Tillis, Asleep At The Wheel, Jerry Reed, Mel McDaniel, Tanya Tucker, Joe Diffie, Ronnie McDowell, Robbie Fulks, Wade Hayes, The Mavericks, Raul Malo, Tommy Emmanuel, Charlie McCoy, Trent Willmon, Jim and Jesse & the Virginia Boys, J.D. Crowe & the New South, the Nashville Bluegrass Band, Garrison Keillor, Jim Lauderdale, Carolyn Martin, Elizabeth Cook, Chuck Mead, Hank Williams III, James Monroe, Crystal Gayle, Mark Wills, Donna Fargo, Kitty Wells, Johnny Wright, Jean Shepard, George Hamilton IV, Vassar Clements, Kathy Chiavola, Randy Kohrs , Sonya Isaacs, Gail Davies, Dave Evans, Roland White, Ernie Ashworth, Richard Smith, The Hot Club Of Nashville, Dave Pomeroy, Pat Berguson, Jon Jorgensen, Pokey LaFarge, Bryan Sutton, Annie Sellick, Suzy Bogguss, Richard Dobson, Matthew Ryan, Neal McCoy, Vince Moreno, Heath Wright, Thom Bresh, Steve Cropper, Radney Foster, Bill Lloyd, T. Graham Brown….
He's played venues worldwide, including:
WSM Grand Ole Opry, The White House, the Kennedy Center, A Prairie Home Companion, the Montreal Jazz Festival, WWVA Jamboree, CMA Fan Fest, TNN Prime Time Country, Larry's Country Diner and the Cumberland Highlanders on RFD-TV, the London Palladium, the Tamworth, Australia Country Music Festival, the 2009 Australian Country Music Awards TV show….
Album credits include:

The Mavericks "In Time" and "Brand New Day." (2018 Grammy Nominee)
Jim Lauderdale "Bluegrass Diaries," (2008 Grammy Winner, Best Bluegrass Album.)
Barry Scott & Second Wind "In God's Time" (Rebel, 2010 Grammy Nominee)
Jim Lauderdale "Could We Get Any Closer" (2010 Grammy Nominee)
Wildwood Valley Boys "Songs From Wildwood Valley" (Rebel)
Gail Davies "The Songwriter Sessions"
Mark Chesnutt "Heard It In a Love Song, "Live From The Big D" and "Live From the Honky Tonk."
Various Artists "O Mickey Where Art Thou?" (Disney)
Carolyn Martin "Tennessee Local," "A Platter Of Brownies" and "Wild West Texas Wind"
Various Artists "Pickin' On Randy Travis" (CMH)
Gypsy Swing: A Nashville Tribute to Django Reinhardt (CMH)
Richard Dobson "From a Distant Shore," "Here In the Garden" and "I Hear Singing" (Brambus)
Matthew Ryan "Regret Over the Wires"
Charlie McCoy "A Shot In The Harp: The Music Of Henry Mancini"
So far, Aaron has played in 49 states and 24 countries.